SoftControl service agreement for customers with EnergySystem
One thing is the actual installation of EnergySystem, which often includes heat management – the ongoing operation and optimisation is something else. We can help with both parts, and
if you also choose to enter into a service agreement, you are sure that the system will be utilised optimally.
In your property, you will experience the following benefits of a fixed service agreement:
An annual review and check of your installations
Software optimisation
Lower CO2 emissions
The heating plant is better maintained when the problems are discovered in time
Less risk of bacterial growth in hot water tank
Reliable operation of heating and domestic hot water
Opportunity for advice on optimisation of the installation and property
Telephone support – often the problems can be solved over the phone
Lower heat consumption
Electronic documentation online
Provision of guard service
In SoftControl, we have an overview of the plumbing, electricity, lighting, and heating that is necessary in order to see the projects in their entirety from an environmental and energy point of view.
We have many years of experience with heat management and are experts in energy optimisation. This gives us a completely unique opportunity to not only understand your property, but also, to optimise it. By having a service agreement, you ensure that SoftControl becomes a partner, and we provide consultancy within the following:
Energy optimisation of installations and properties
Operation of heating plants
Profitable energy savings
Energy renovation
Renewable energy
CO2-reduction measures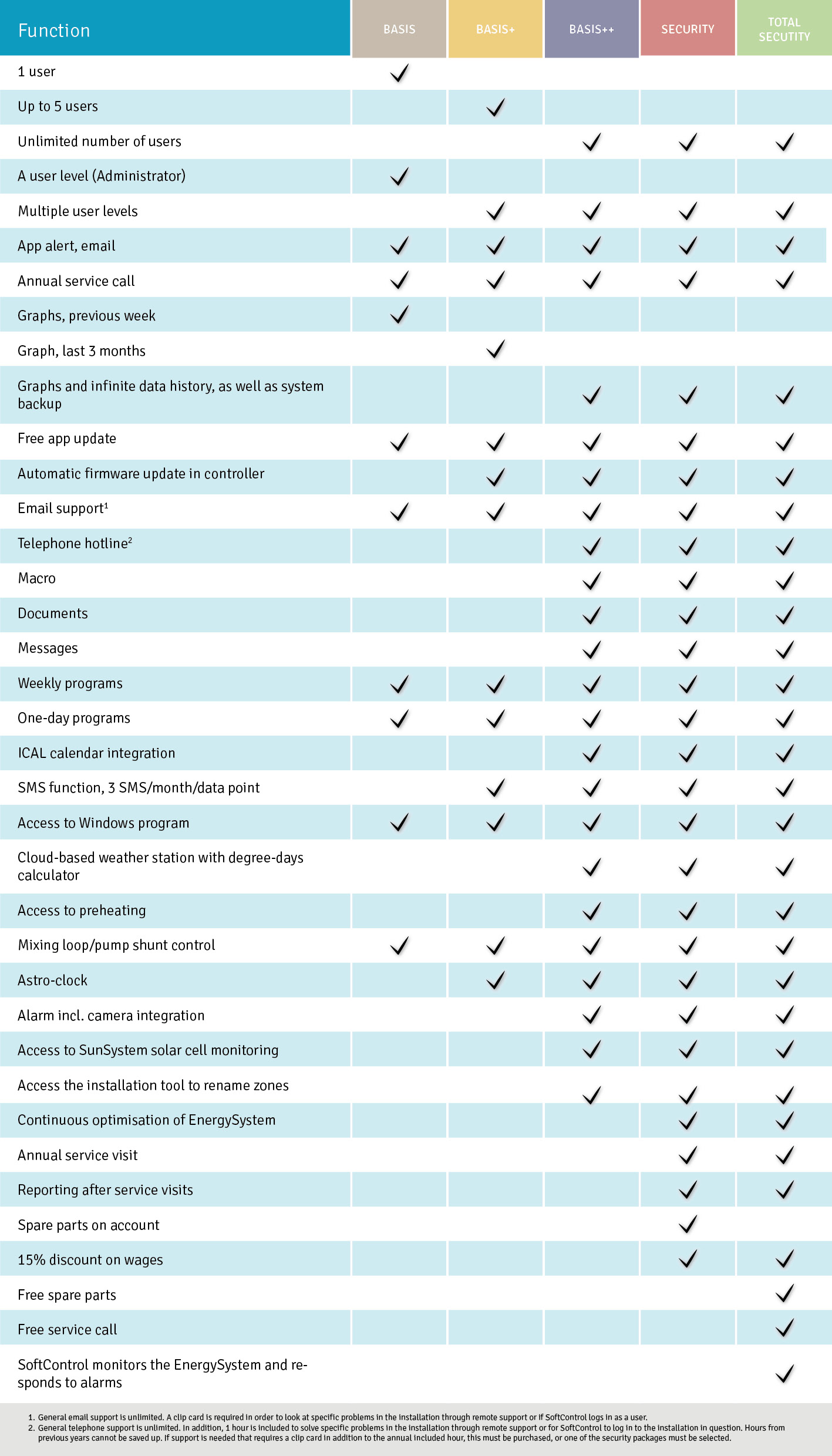 Avoid downtime by letting us monitor your installation, we make sure everything runs optimally and most economically, without you having to worry!